It's been another year of being at home and getting all the time in the world to do everything that I wanted to work on. I am writing this post to reminisce about all the great things that happened to me the last year from 10th September 2020 to 9th September 2021.
September 2020 to August 2021 was as eventful as the previous year. I took part in a lot of activities while focusing on one or two things at a time.
This year I started writing again on my blog, Quora, and on my newsletter. I created multiple services that bring in money. I made a lot of new friends.
October 2020
Opening Up Open Source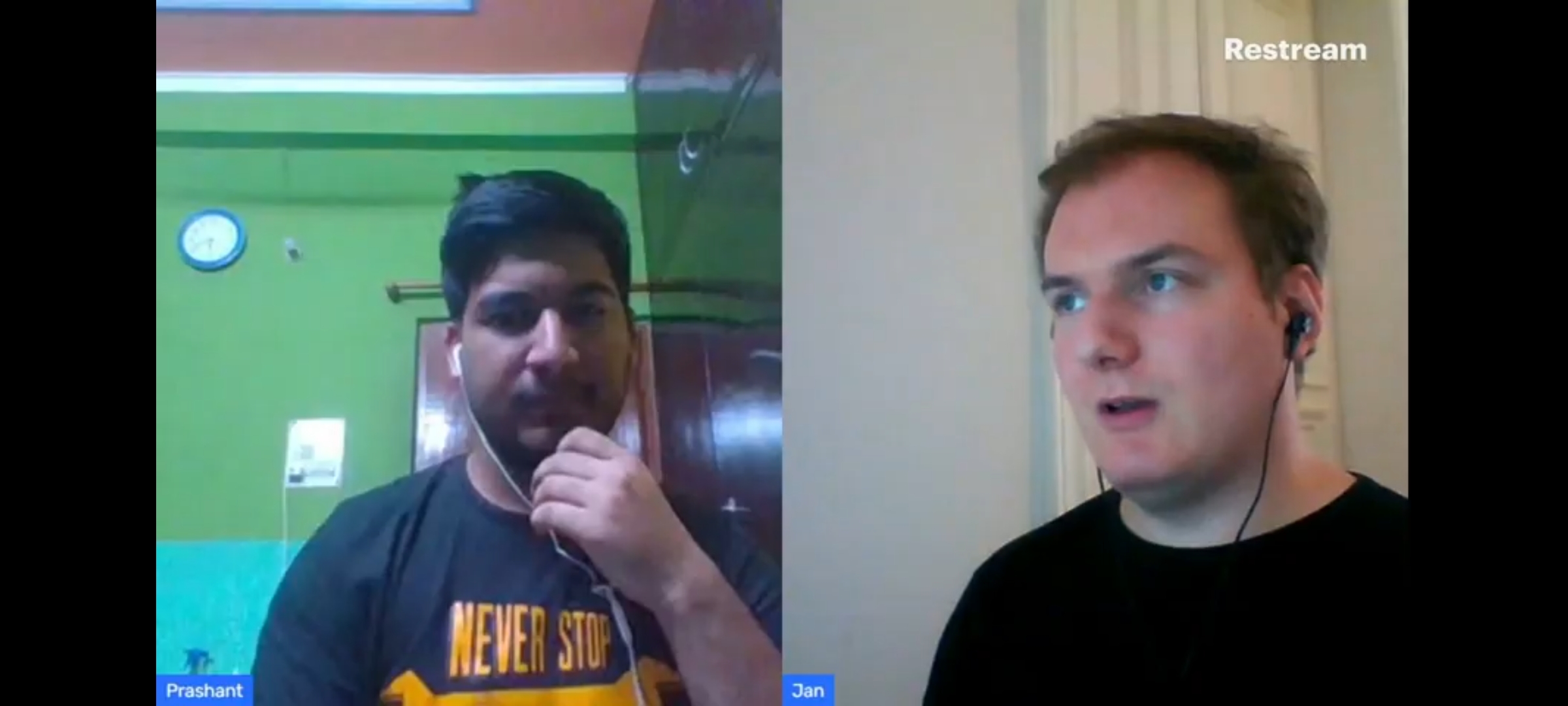 I organized my first online event in Hacktoberfest. For this, I formed a new club in my college – Open Source Society Una. For the event, I had invited Jan C Borchardt for a talk. This event also gave me the opportunity to be live on YouTube for the first time!
November 2020
I received my second job offer in September from Persistent Systems. This was through their hiring program for Smart India Hackathon finalists.
December 2020
Kharagupur Winter of Code Mentorship
I mentored about 20 students for the Kharagpur Winter of Code (KWoC) by IIT Kharagpur.
This taught me a lot as I learned how to review code, work with other people asynchronously on a single project, and to communicate well.
3 of my projects – ArrangePy, RedIns, and RedPy got updated due to the amazing efforts by all the participants.
Published second package to PyPI
Due to the above mentioned efforts by everyone, I was able to publish my second Python package to PyPI – ArrangePy. I was able to learn a lot while publishing it. I had to utilize Github actions to automatically publish it on every release.
January 2021
January 2021 saw the biggest changes to my working style that led me to achieve much more than I could have earlier. I implemented the PPV Life Operating System by August Bradley and it completely revolutionized my task management flow.
First Talk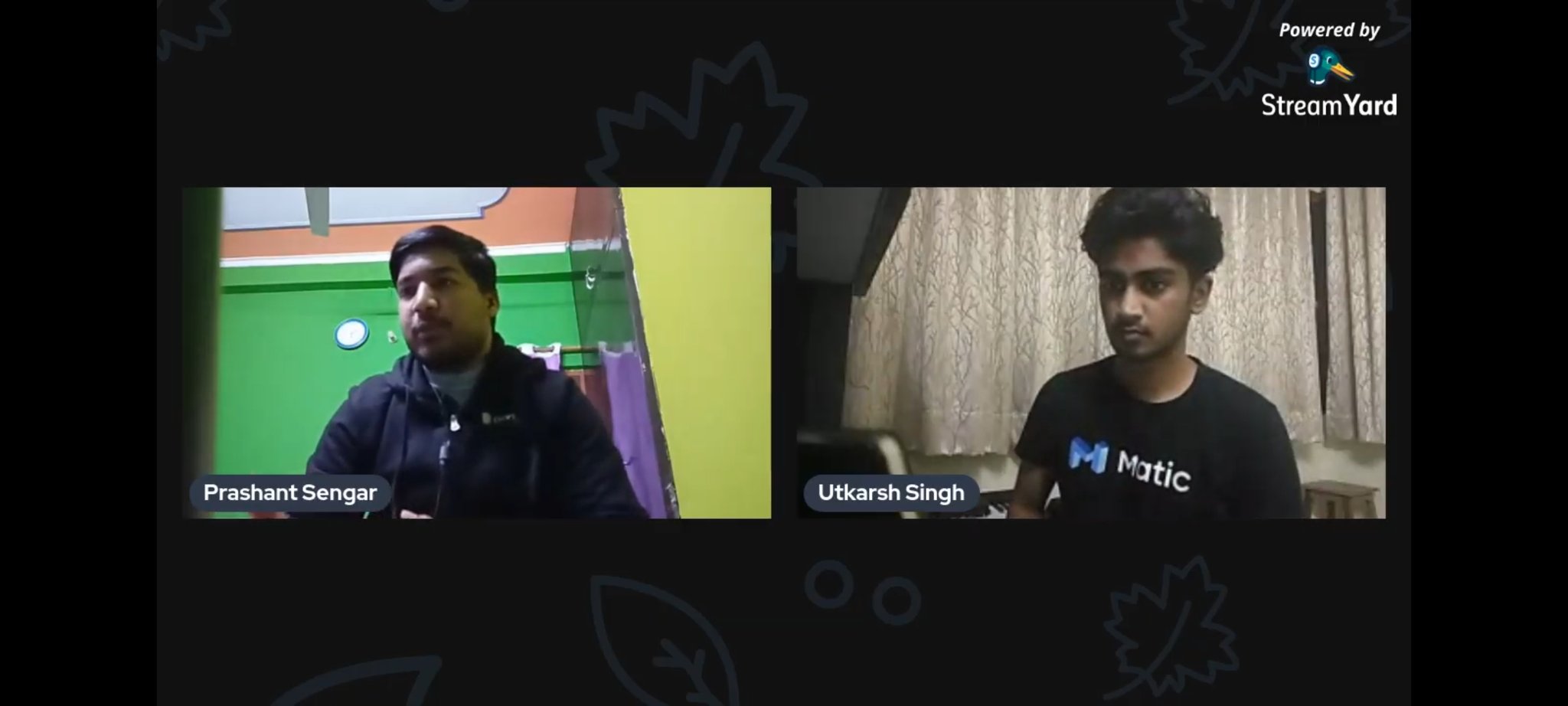 I gave my first talk (though organized by my own club) on switching to open source software. It was my second live stream with a lot less preparation than the last one.
February 2021
ASEAN-India Hackathon 2021
This was a dream come true as this was one of the reasons why I wanted to win Smart India Hackathon 2020. I wanted to participate in at least one international hackathon and this was it.
I led this amazing team of 7 members to build a product for a field that we had no idea about it.
I made amazing friends from four different countries with whom I talk almost as frequently (if not more) as my college friends.
April 2021
Newsletter to build a writing habit
I started a newsletter to force myself to write consistently. I wrote 9 editions every second week before this habit broke because of multiple other commitments. I am still going to continue writing as I explore new things and learn more.
May 2021
Research Paper Publication
With great support by my term paper mentor Dr Shawli Bardhan, I got my review paper accepted for publishing in a book.
You vs YouTube audition
I gave an audition for a TV show for the first time. Although I wasn't selected, I had a lot of fun during the whole process.
June 2021
Graduated from college
Wrote the last exam of college on 11th June to bid farewell to this awesome growth journey. The last 1.5 years were unfortunately spent away from the college.
Interviewed Alexandra
I interviewed Alexandra (SciHub) soon after that. It was a wonderful opportunity although she didn't speak English. I learned a lot about her, and why she created SciHub.
Launched @auto_forwarder_bot
I started working on the bot in December last year and was finally able to create the first stable release in June. It was already used by 500+ users which has now grown to 800 or so.
July 2021
First Job
I started working at Persistent Systems in the last week of July. A month later I got my first salary. This was the third type of wage I received after getting paid for freelance work and selling my own product.
September 2021
HackJNU 2.0 Mentor
I got the chance to be a mentor at a hackathon for the first time. I got to see the other side of the story as well after participating in multiple hackathons.
If I compare all the activities to last year, I realize that I have achieved much more than I did then. At the end of last year, I thought that it will be tough to match all the work I did. But I see that I have outdone all of that by a large enough margin.
Secret? Focusing on one thing at a time and doing it consistently.